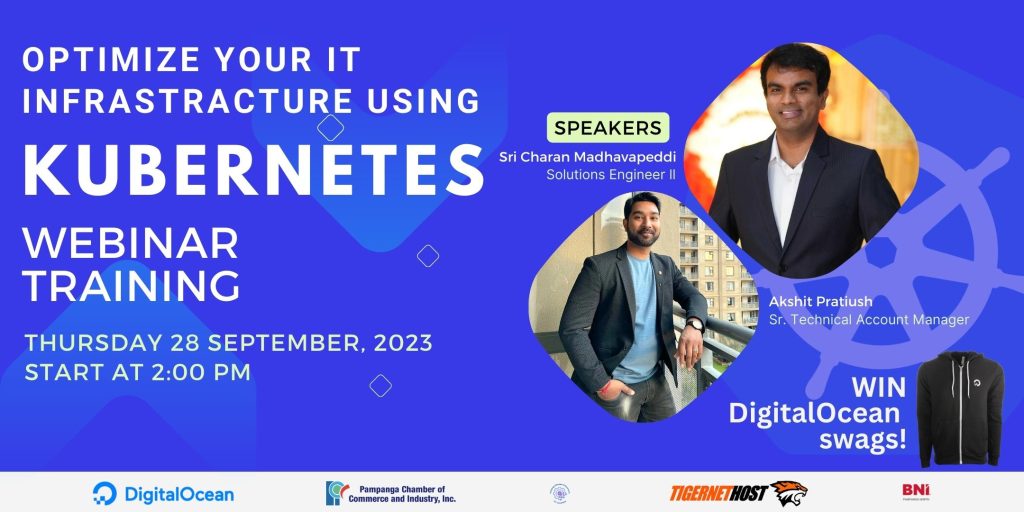 Optimise your infrastructure with Kubernetes
Join us for an exciting online event where we dive deep into the world of Kubernetes and its incredible potential for infrastructure optimisation. Whether you're a seasoned developer or just starting out, this event is perfect for anyone looking to enhance their skills and streamline their operations.
Starting on Thu Sep 28, 2023 at 2.00 PM (PH), our expert speakers will guide you through the ins and outs of Kubernetes, showcasing its power to revolutionise your infrastructure. Learn how to effortlessly manage and scale your applications, improve resource utilisation, and enhance overall efficiency.
During this event, we'll cover key topics such as container orchestration, deployment strategies, and monitoring techniques. You'll gain valuable insights from industry leaders, discover best practices, and have the opportunity to interact with fellow enthusiasts.
Don't miss out on this incredible opportunity to optimize your infrastructure with Kubernetes. Register now and secure your spot for this online event!